Ask the World to shut up!
>Unwanted words >Hurtful words >Frightening words >Threatening words They are all being said so boldly, so directly. Making our World such a noisy place to live in today!
Pointing fingers at others is always Number 1.
Isn't that what we are all good at? We point at others even when we know it's our fault. Why don't we all just accept it and move on? What is so hard to accept our mistake? Why do we need to deny and come up with false rumors? Hurting those whom are not at fault. Causing unintentional misunderstandings and conflicts and hatred.
An endless track for me....
Everyone is eyeing for that goal at the end of the race But, however, it's an endless track to me and it's going to be an endless track for me. With no goal, i'm the only one running in this race aimlessly. If given a choice, i would want to quit. But this track is a track that you can never quit. It's a race that I must run no matter how long how far. Boundaries all around it. All it does is to push you back into that track. As i watch everyone around me on this track, are already far ahe...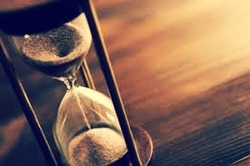 Not much time left...
Indeed, there's really not much time left. But, I still don't feel the urgency to pull up my socks and work hard. Worst still, failing a thousand million times yet I still have not regret. Are my regrets still awaiting for me? Or did i missed it?
Lost & Confused
I really don't know how badly i'm gonna mess up my life. It's terrible! Really really terrible. Many people tried to help me, tried to pull me up but i stay put. Even now.. I feel extremely helpless:(
?
Then again & again, we question ourselves. Are we really capable? Is it really possible? Can I do it? Am I sure? &its endless~
REALITY
So extremely damn bloody tired of this World. In here, everyone tells you that you have to face reality;stop escaping from reality;this is reality and all that bullsh*t. OMG, you know what? Just keep your mouth shut.
Eyes that speaks
They say "we don't want you" They say "you're unwanted" They say "don't bother me" They say "just go away"
We are all unpredictable, don't you ever deny that
As humans,we are all unpredictable. Despite knowing the fact that we are gonna fail, will we still continue what we plan to do? -for me to know, for you to find out-
Human nature
Is human nature supposed to just be pleasing people around you? Isn't that pathetic? You tried so hard to please the ones who are popular. How fake? How about those who are not and how about those who are average? So you group people accordingly and treat them accordingly? tsk.
Made of plastic
This World is no longer natural. It's so fake like its made of plastic.
FAKEness
So don't we all agree that there's no such thing as REAL people nowadays? Even those whom you thought is TRUE or REAL is becoming to a FAKE BEAST. Oh well, society works like, reality is like that, the World remains like that...
14.08.13
At least 5 symptoms were checked. I'm suffering from depression.
B*tches as Friends?
I once thought that it's fine even if my friends are extreme b*tches. I'll still accept you for who you are. Today, i thought to myself that I'll never accept b*tches as friends anymore. [A] its unhealthy [B] it may destroy yourself [C] it makes you ugly and mean [D] it ain't cool in the 1st place [E] it the most unreliable clique of friends aka b*tches