I love her so much pero hindi niya talaga nararamdaman yun. Hindi niya alam kung gaano ko siya kalove, gaano kaproud na siya yung mama. Akala niya yung turing ko sa kanya ay simpleng tao lang pero hindi niya kung gaano siya kaspecial sa akin. Kapag sa class nga, siya gusto ko lagi itopic kapag may sharing something. I am so proud my mom really but she doesn't really know it because maybe she can't feel it. I am exerting an effort naman eh para mafeel niya yun kaso wala pa rin. I started givi...
Why?
Why do my mom always let me feel that I am loved and so unloved at the same time?
I'm not giving up him. no
I don't know but I think he is the one.
It's more than a year since the last time I updated my diary. With those months .. days .. a lot happened. A lot had changed. From the way I look, I see things, I speak, I act and so on. A lot happened too. From my school hardworks, to my friends, to my roleplay and everything. To be honest, I had a lot to share but let me share you this one. This past year, I prayed to God for someone who's for me or who will be with me for a long time then after a day, someone had proposed to me. I was wond...
Well this is the only place where I can say whatever I want to say. Anyhow, I'm already college. Wohooo! I can actually feel that maturity is possessing me slowly. And I'm starting to change how I dress myself up, how I present my self in a picture and in personal.
It's been a long time since I updated my diary.
I salute those couples who stay strong until they die
and I am crying once again
Even a single goodnight.
So diary, here it goes.Days ago, me and my grannypaps we're texting each other until we reach past eleven. Obviously as a girl, I said bye and goodnight first because of some reasons. And you know what he replied? "Yes. Sleep now, and I'll sleep too. I'm going somewhere tomorrow :)" Imagine that? He didn't even said goodnight when I was actually waiting for it. tsk :|
Prom Dance
Dear Diary, Do you know that unexplainable feeling that your first dance in the promenade night is your ultimate crush? and you are his first dance too? My gosh, I really can't explain that feeling last 02/22/14. Everytime I'm reminiscing that moment I couldn't stop myself from smiling. ugh ! :')
First motor ride with him
To be honest, I won't that forget that special day. That was April 5, 2014. Distribution of Report Card in my school. My gosh, I really can't believe that someone would do that special thing to me ♥
:(
All I have to do is cuddle with my pillow every time my friends/best friends are having a get together and I'm not there because of my Mom :((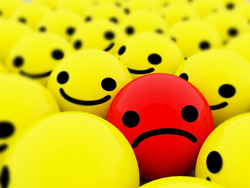 Left Out
I feel left out with my bestfriends to be honest. That feeling that two of them are in one dorm and in one university. Then if we're having get together
make me your aphrodite, make me your one and only .. ♥
I wish I have enough time ..