"JUST LOOK ABOVE" (New Beginning)
We all have the tendency of being scared of starting over again because of the past...but aren't you tired of being scared? Do you think you can't start over again? YOU CAN! WE CAN! Don't be afraid! because God is still there. God is HOPE. God is our new beginning. So don't be afraid. I'm sounding like my mother now:) but we all know that this is true.
I'm a survivor!!
Woohooooo!!!! Despite having an anxiety, I still managed to survive my first day of class! Thank you Lord, YOU never abandoned me. For me it is such a big deal because I have a tendency of being scared with people especially with their opinions, but because I believe and trust God I know that I can do all things through him.
Matthew 6:34
"Therefore do not worry about tomorrow, for tomorrow will worry about itself. Each day has enough trouble of its own." I will try to be jolly for tomorrows first day of class and try my best to study hard and not do the same mistakes again.
"Thank You God"
Today I had received a gift from God that I prayed and that is to have a second chance to study. I am so grateful to you Lord. Proverbs 3:5-6New International Version (NIV) 5 Trust in the Lord with all your heart and lean not on your own understanding; 6 in all your ways submit to him, and he will make your paths straight.
"God will never let us break"
These past few weeks I've been very hard on my self because I made so many wrong decisions and I feel like God is not there for me when I am weak but I was wrong, so I prayed and then I realized that I should have asked and He will give me everything that I need. And He gave me what asked Him, and I thank Him for never letting me break. "Matthew 19:26 But Jesus beheld them, and said to them, With men this is impossible; but with God all things are possible"
"God, please protect me"
No matter what we do God always wants what's the best for us, to protect us not to harm us. He will do everything just to help us with our problems we just need to pray and ask.
Going through tough times? -------> PRAY -------> TRUST GOD Only God knows what we are going through.
Laugh, laugh, laugh........................... watch ellen......just try it. here is the link: http://www.youtube.com/watch?v=80hcQJuo6NE
"The only person you should try to be better than, is the person you were yesterday" I have made a lot of mistakes these past few months, I failed my family and I want to change my life for them. This time I will try my best to do what is right. To choose the right path for my life. I will let God to take over my life, for I know that he will guide me to the right path. #Pray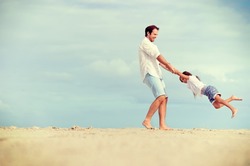 "FATHER"
I used to have a father but he died because of hemorrhage. The doctor said he was already brain dead so we didn't have a choice but to let him go. I wish I expressed my love for him while he was with us. So express your love to your father and cherish every moments with him. If he did something wrong, it is because he loves you.
"Life isn't about waiting for the storm to pass, it's about learning to dance in the rain." Let us figure things out, let us solve our own problems. Don't let our problems be a hindrance to our future. Face it, Fix it and Forget. Make the most of lives, and don't waste any chance or moments. "ENJOY LIFE"
"Happy Independence Day"
To all the Filipinos around the world Happy Independence day and to the Filipinos in the Philippines enjoy your day-off, rest, have fun, do whatever you want. picture from http://aboutph.com/wp-content/uploads/2010/05/PH_lFlag.jpg @there is no reason to be sad all the time, we are born to serve God at the same time to have fun. So smile, laugh, live your life. #YOLO