So here i am. Sorry I've been really slack lately with writing but its hard to maintain. Ive finished my uni exams. YAY. Although my summer school papers have started... Wha :( Ohwell. Haha. Roll on summer and lets begun ada street in nine days <3 xx
Ive been super slav lately with posting in this bad boy. Turns out that exams study is a lot more time consuming that first thought. However on the bight side I've managed to stay on top of all my other social media accounts. Hahaha. Exams went well today. Ive completed two and i feel like it was a massive wight off my shoulders. I can't wait till this time next week and I'm freeeee <3 xxx
So I've had the most amazing weekend ever. My other Best friend Emma came over to mine to book her tickets also to Stereosonic in AUSTRALIA. SO EXCITE. Then me, Victoria and Emma decided to have a spontaneous night out and had a 100 dollar bar tab voucher. It was such a good night. Then on the following saturday night we had a 21st out in Harrisville. That was also such a good night out <3 I love my friends and i feel so relaxed coming into exams now. Stay positive is the key. So happy with l...
Currently sitting in my lecture for Natural Psychology. Its 5.13pm and I'm really unsure why I'm in here.. Lol. Ive had an amazing day today, although i haven't done too much study. I spent the morning in bed then went our for lunch with Toria and Krystal at Speights Ale House. Counting down the days till my last exam, however that is also scary to think of.. I can't wait. I haven't forgot to live everyday like its your last and love every moment. Talk later xx
Last Week of Uni <3
So this week, is the last week of lectures. Whooo. Ive had a ball with my first full year of study, only three more to go.. Getting closer to final exam dates, move out of home date and going to Australia date. Im so excited for what the future has in hold for me especially over summer. Bring it on. 2015 lets make it one to remember <3 xxxxx
So Last night was average. Finally got an apology from a much anticipated male in my life. I just wish he had thought to do that on his own. No biggy, like i said I'm sick of negative minds so I've decided even that is enough. Ill push through and see the positive side of the negative situation xx
Fuck it. Today me and my ultimate best friend Maddie decided to make our own business. Ive done this once before with her creating our successful chocolate bar when i was 18. Now I'm 20 and i know i can do it. Leading is what I'm good at - so I've been told. Im using this to my advantage. Watch this space for whats about to come...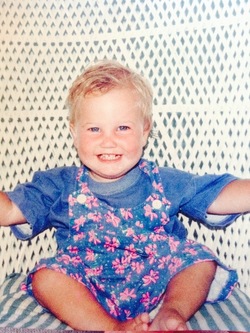 It has occurred to me today that no one lives forever. Of course i already knew that but i read this story of a women aged 29 told she only had months to live, due to a painful cancer that was going to take her from her family sooner than excepted in life. I was thinking about this all day. I thought of all the wrong doings in my life and how i can make a mends with them as much as i can it the best way possible. I decided to myself i will never worry or hate. Never assume or accuse because ...
Downloaded tinder today. What an app. Im having way too much fun exploring what talent is around. Although getting asked if i would like my eggs fertilised is not ideal. 46 matches in two hours.. Woah. Having conversations with straight pick up lines.. Lol. I should start my study right now.. But lets be honest.. Its too late for that as it is 8.54pm. Having a laugh all right
Monday 6th October 2014
Sometimes adding a smile to your face as you walk past someone can change their whole day. It can also brighten up someones outlook on life. Im just a first year university student trying to clear my head of negative thoughts as exams are only a month away. Ill just be posting what i can when i can of my latest thoughts and feelings xxx