lol i've got G for Art paper
chatting with chuckie doll , hoho i miss you , i miss all of my friends
i miss talking to freddy and share our story about our little 'farm' ; duck , rabbit and 'foods' ; milo , vico , mnm's. at the end of the day we will sit at my bunk bed and share our stories at the same time she will read my star bomb book.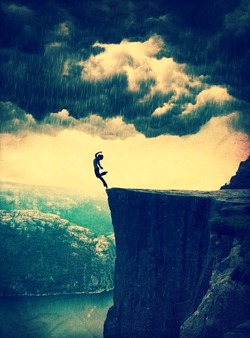 JUMP OFF THE CLIFF
school starts on next week! damn, im not ready with my school life ughh. I dont want to meet the annoying boys goshh thats my big problem about schooling there. At the same time , i really cant wait to know my score in english and ethics yehet~
i want this , this is so nice! http://www.banggood.com/Loose-Vintage-Denim-Double-Breasted-Coat-Jeans-Jacket-p-84272.html?utm_source=fashionblogs&utm_medium=blog_review&utm_campaign=mega&utm_content=Judy
stop bugging me , you're being a nuisance.
my science teacher thought that i cant speak malay . lol
Alhamdulillah, got A for perdagangan
from C to B please cikgu ! i nak dapat B for sejarah
Alhamdulillah , today exam is so easy
i remember when i still lived at hostel , after break the fast kak hidayah will be the first one who will say " Allahumalaka hamdu walaka syukr''
May Allah protect walid there :* i really miss him .
I REALLY MISS MY OLD FRIENDS VERY MUCH ! I WANNA MEET THEM LIKE SERIOUSLY OR GO TO THE HOSTEL ON WEEKEND AND SLEEPOVER THERE FOR ONE NIGHT BUT I CANT :'(
Imma take you to Baek's grandma's place Drop the kkaebsong And crank the yehet Hey gull I know you're my style~ -cr to owner-
keep sarcasm me , i aint do anything to you. I will ingore your sarcasm and walk like a star cause Im too FAB for you !
Can i just punch Baekhyun on the face because he's so freaking annoying in a good way hahah "kkaeb song"
last night story
last night i talked nonsense with my sister like luhan being a cleaner in airport, jongin and yixing being a desperate beggars and end up dance on the street